Super scary movies? Forget them! Grab the popcorn and your best pals and indulge in some light thrills with some of Disney's Halloween classics.
By Oh My Disney
The spookiest time of the year is upon us and I don't know about you, but I am definitely guilty of torturing myself silly with the most horrifying movies. Falling asleep is a battle I will never win, and let's not get started on trying not to look into the bathroom mirror after the end credits roll.
So, let's forget about that. Why not take things down a notch and indulge in these Halloween movies that are equal parts spooky and fun?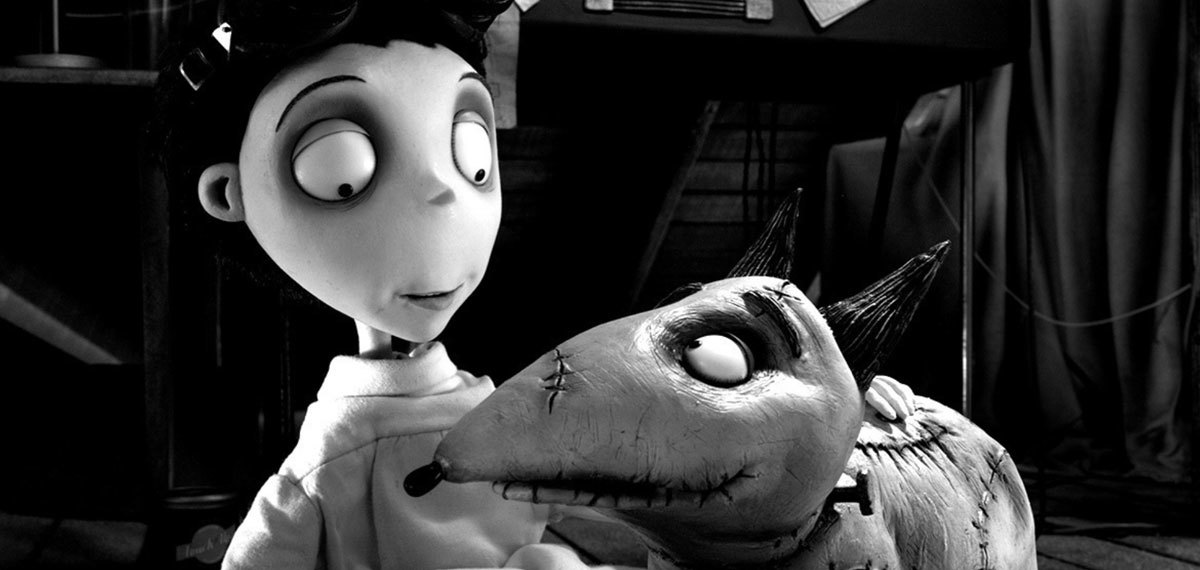 FRANKENWEENIE (2012)
In this stop-motion animation by Tim Burton and inspired by Mary Shelley's Frankenstein, a young boy Victor loses his dog Sparky in an accident, but learns that electricity can bring him back to life. Victor's little experiment soon inspires his classmates to do the same, but with disastrous results of monstrous proportions. While the love between Victor and his dog is a touching tale, it is Burton's melancholic world of black and white grotesquerie that sets the tone for an eerie – but still fun! – movie night.
Watch Disney's Frankenweenie on iTunes and Google Play.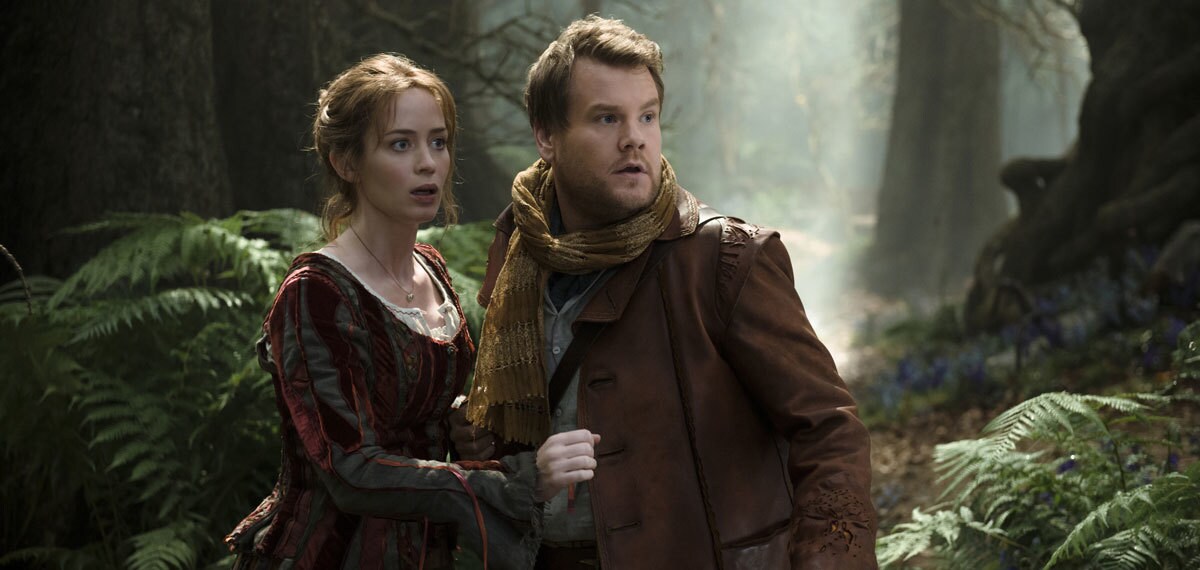 INTO THE WOODS (2014)
Beware what you find in the woods. Based on Stephen Sondheim's classic musical of the same name, this tells a tale of a couple cursed by a witch and left childless. They embark on a journey to reverse the spell, but things don't go quite as planned. It may combine some of the most popular fairy tales of all time, but this one is a dark tale that puts its characters in tricky situations. No ghosts and ghouls here, but still plenty of the deep, dark mysterious woods.
Watch Disney's Into the Woods on iTunes and Google Play.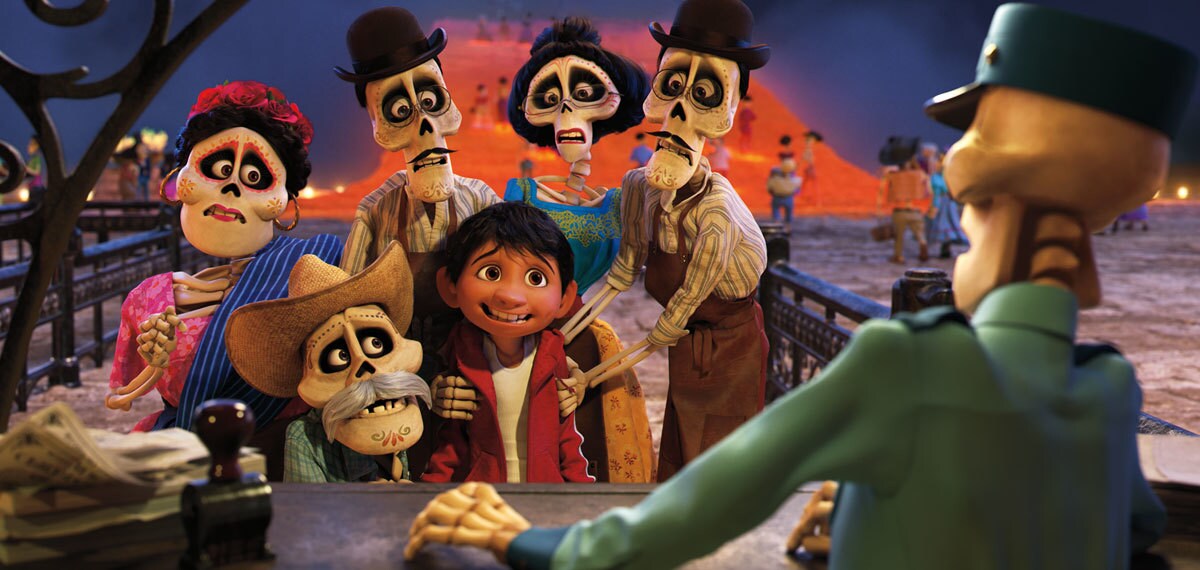 COCO (2017)
If you're tired of back-to-back eeriness, take a break and dive into the spectacular Land of the Dead with Miguel, who goes on a quest to the underworld to meet his musical idol Ernesto de la Cruz. While it is full of skulls and skeletons, it is a beautiful tale about family and chasing one's dreams with a touch of mystery on the side. Top it all off with an award-winning soundtrack, you're in for a lovely and emotional Halloween night!
Watch Disney and Pixar's Coco on iTunes and Google Play.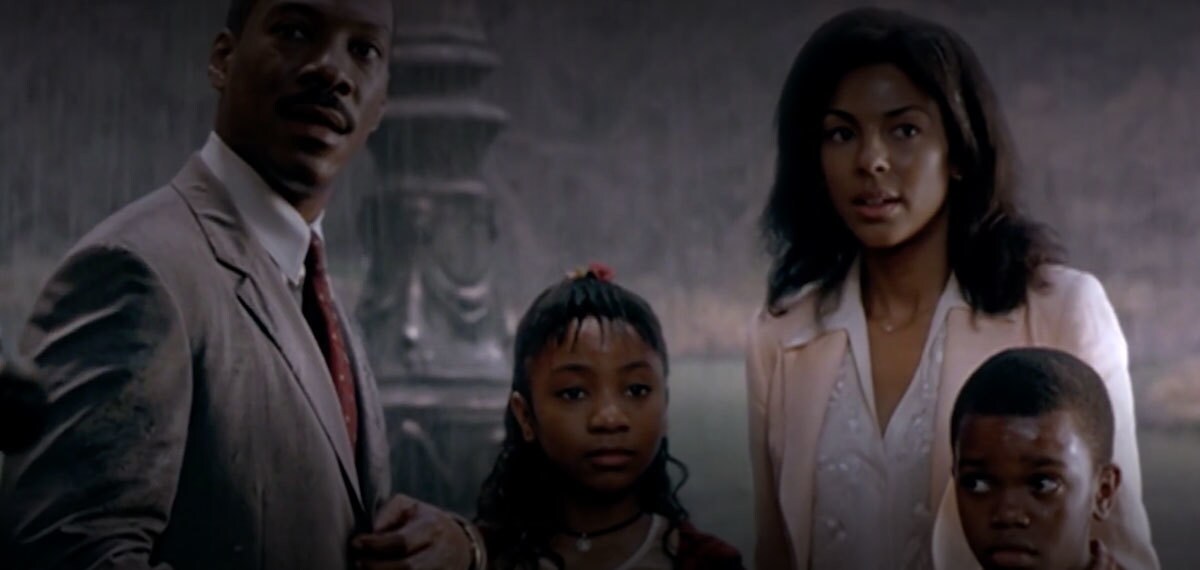 THE HAUNTED MANSION (2003)
What is a Halloween movie marathon night without a haunted house in the mix? On a stormy night, we meet Jim and his family who are down on their luck and have to stay in a haunted mansion for a night. Of course, we already said "haunted", so it goes without saying that it is a mansion filled with a host of ghosts. Throw in a mysterious butler, a talking head in a crystal ball, secret passageways and an unsolved murder and you have yourself a truly spooktacular evening.
Watch Disney's The Haunted Mansion on iTunes and Google Play.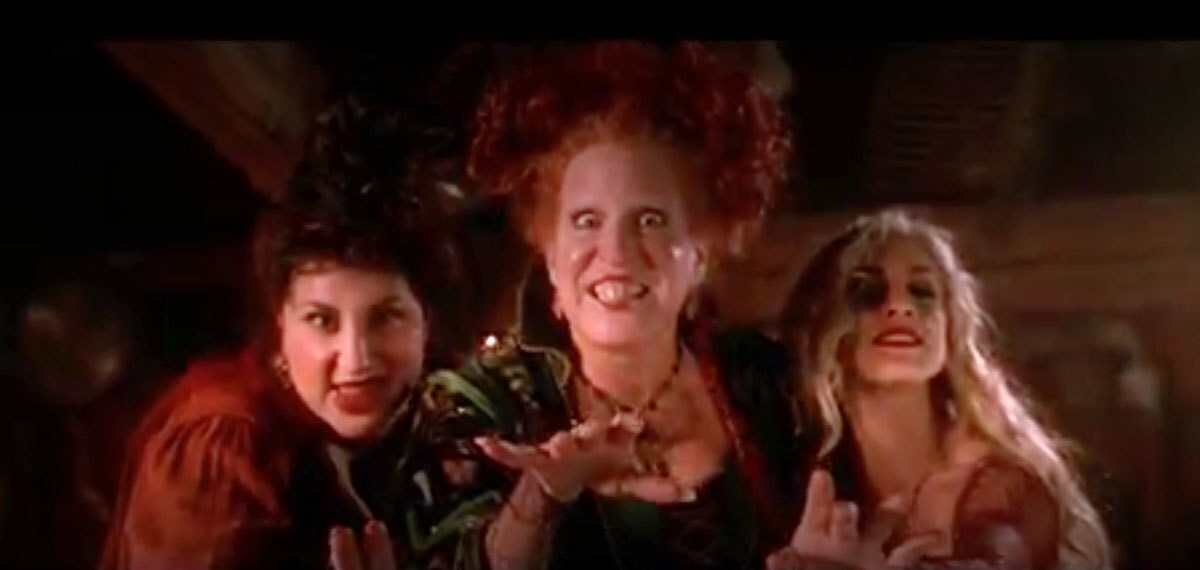 HOCUS POCUS (1993)
How about some nostalgia? On All Hallow's Eve under the glow of a full moon, a trio of witches are resurrected after 300 years with one purpose: to take the life force of all the town's children in order to gain immortality. It sounds a little dark at first, but the three witch sisters are so ridiculous and quirky that their quest ends up more comedic than anything else. No wonder this nineties classic has endured through the years as a Halloween movie marathon must-have.
Watch Disney's Hocus Pocus on iTunes and Google Play.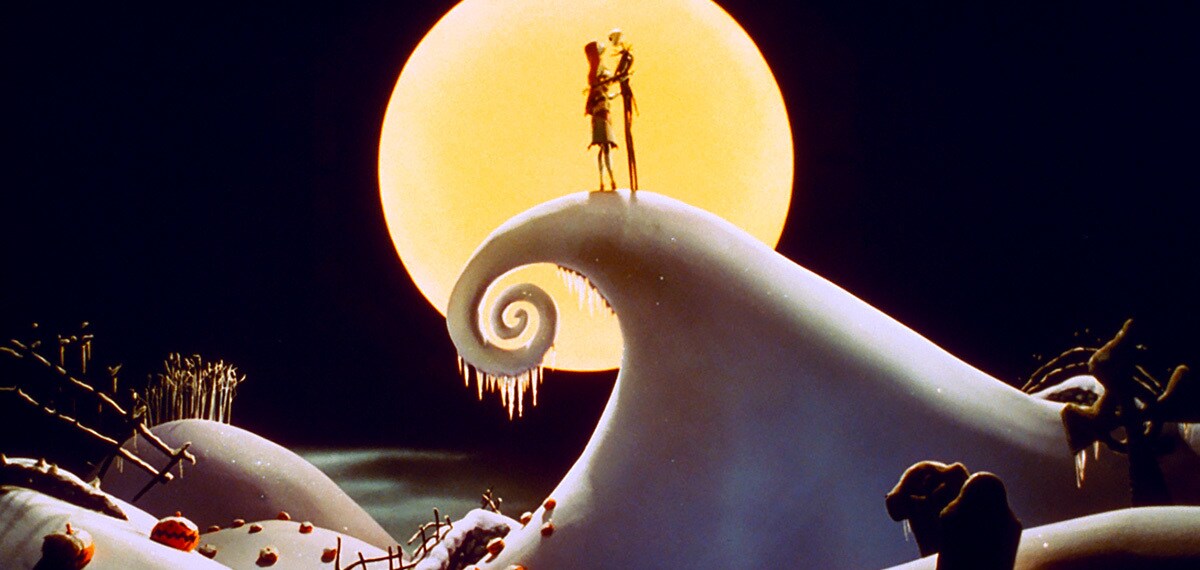 THE NIGHTMARE BEFORE CHRISTMAS (1993)
Is it a Christmas movie or a Halloween movie, you ask? It's both! Jack Skellington is the Pumpkin King of Halloween Town, but he has gotten a little tired of the countless Halloweens he has had to plan. Inspired by the things he sees in Christmas Town, Jack decides to combine the two holidays. As if all that isn't enough, there's the evil Oogie Boogie, Jack's nemesis who tries to bring Santa Claus to his doom. This stop-motion classic is guaranteed to set off the goosebumps from the opening musical number onwards, but in a good way!
Watch Disney's The Nightmare Before Christmas on iTunes and Google Play.