The perfect way to celebrate Inside Out's 5th anniversary!
By Disney Family
The next time you find yourself mad with hunger, get into the kitchen with your family to cook up some happy memories! If you're anything like Anger from Pixar's Inside Out, then you're undoubtedly passionate about pizza.
Zesty red sauce, melted cheese and spicy pepperoni. With so few ingredients, this is a recipe you won't easily forget. Just like how Anger likes it, this pizza is made the traditional way but with a special touch – his face is on it!
Ingredients
• 1-8" pizza crust, ready-made
• 1/2 cup mozzarella cheese, shredded
• 3 slices of hard yellow cheese in 3 shades
• 1 black olive
• 3 tablespoons pizza sauce
• 8 large pieces of pepperoni or choice of ham, thinly sliced
• 1 slice hard cheese, white
Directions
1. Lay slices of pepperoni or ham on a small parchment paper. Overlap the slices to create a rough 3" x 4" rectangle. Place another small piece of parchment paper on top, then use your hands to flatten the slices against each other to create one even layer.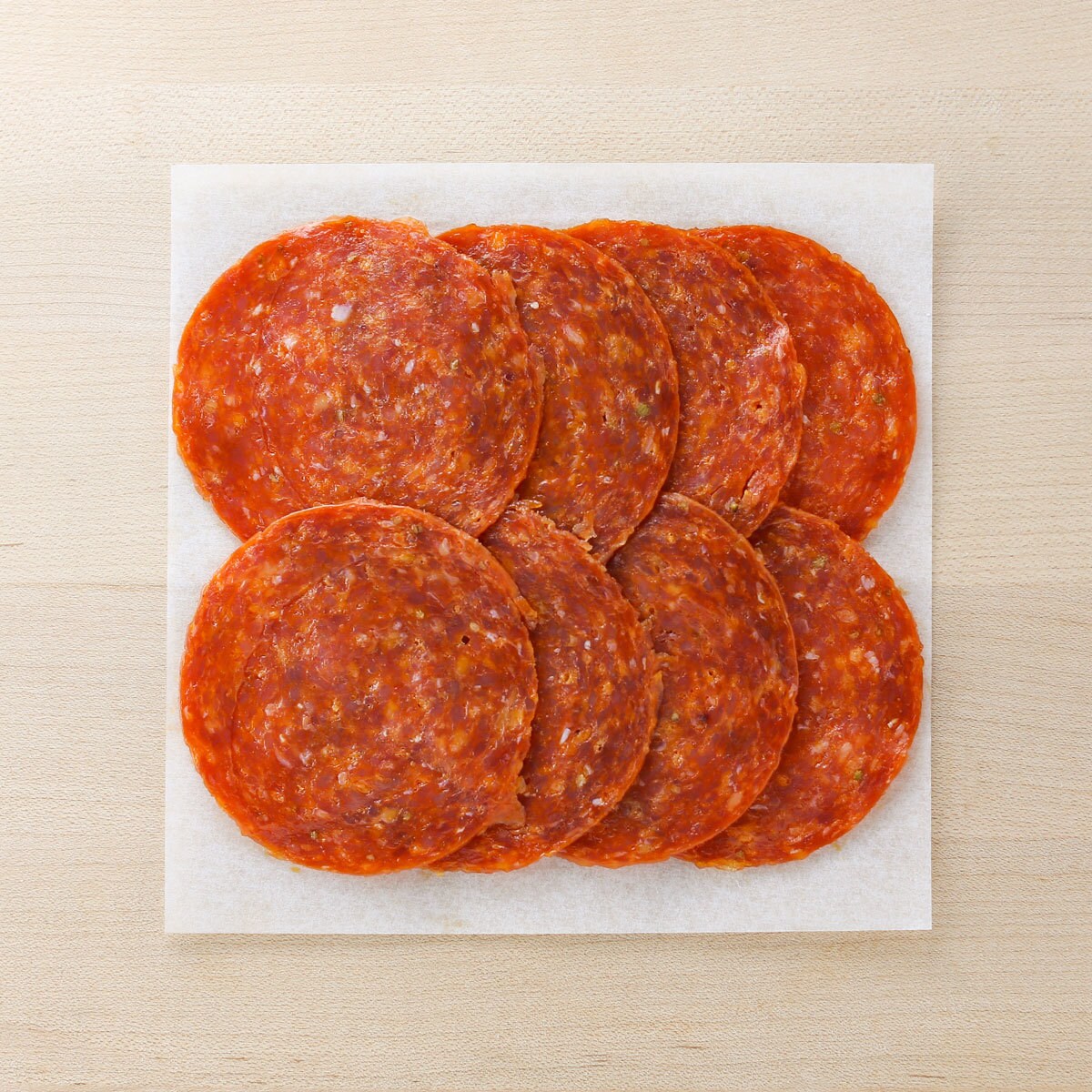 2. Remove the top layer of the parchment. Use a knife to cut the sides of Anger's face. It should be the shape of a trapezoid.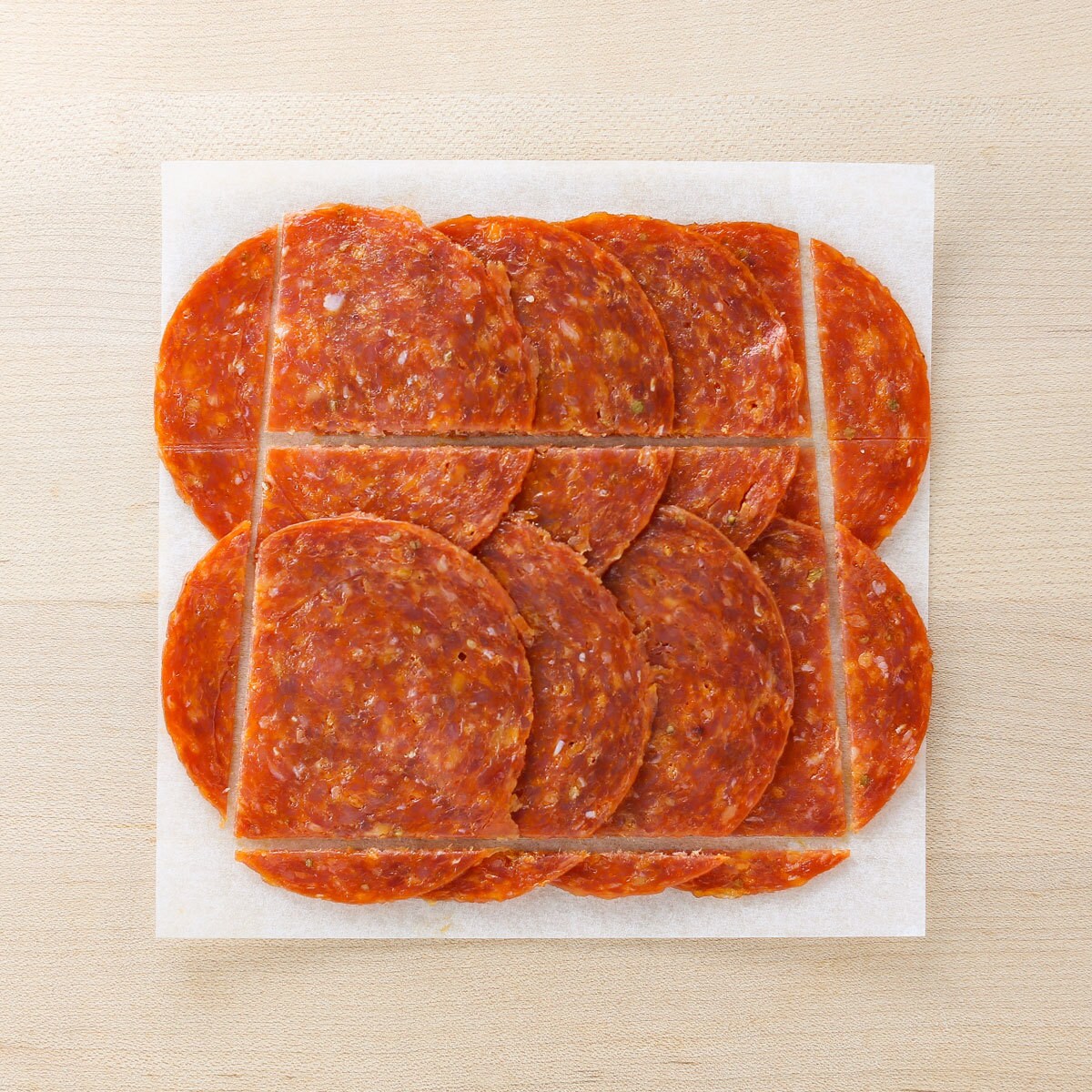 3. Create Anger's head flames with a knife and the hard yellow cheese.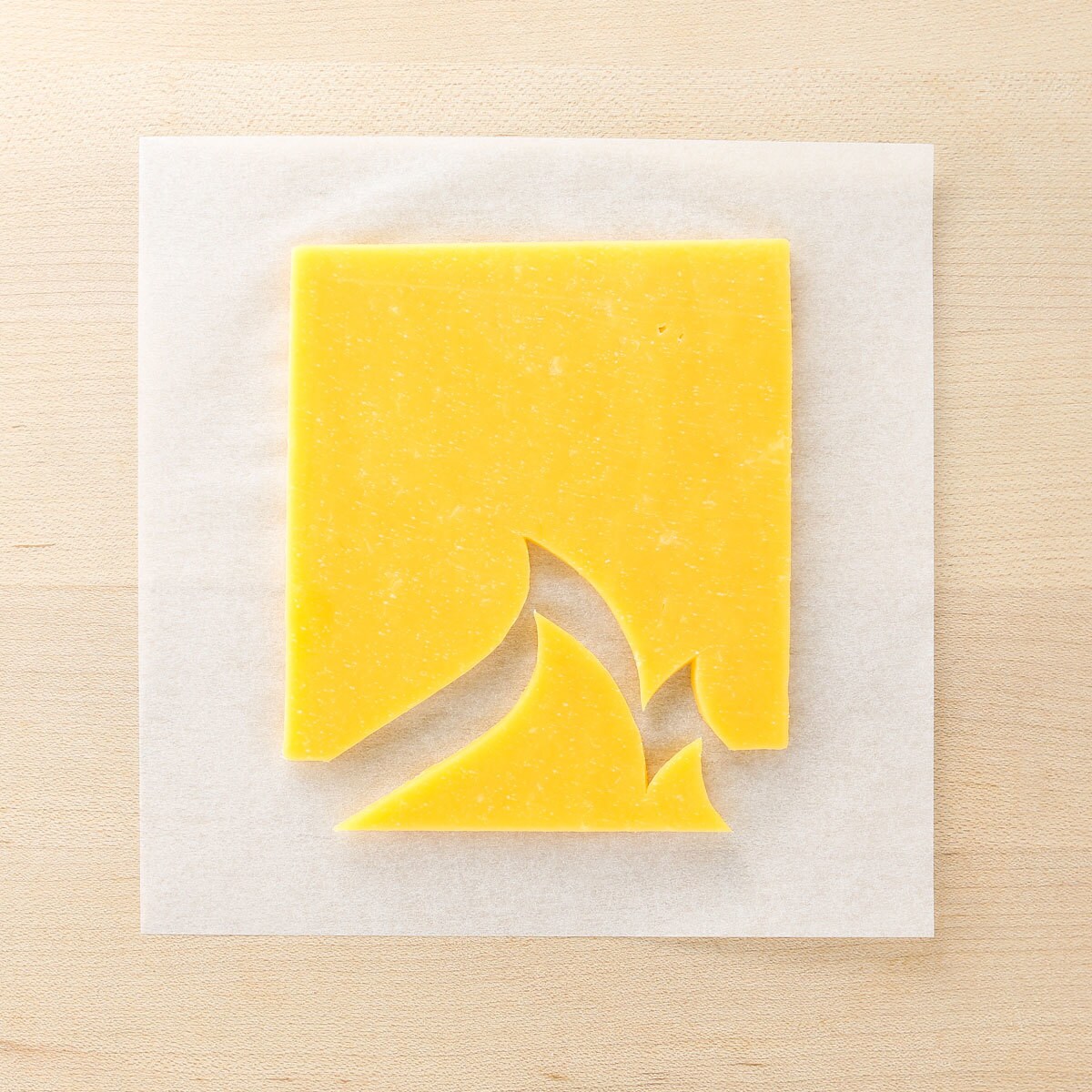 4. Layer the cheese flames with the smallest piece on top and the largest at the bottom.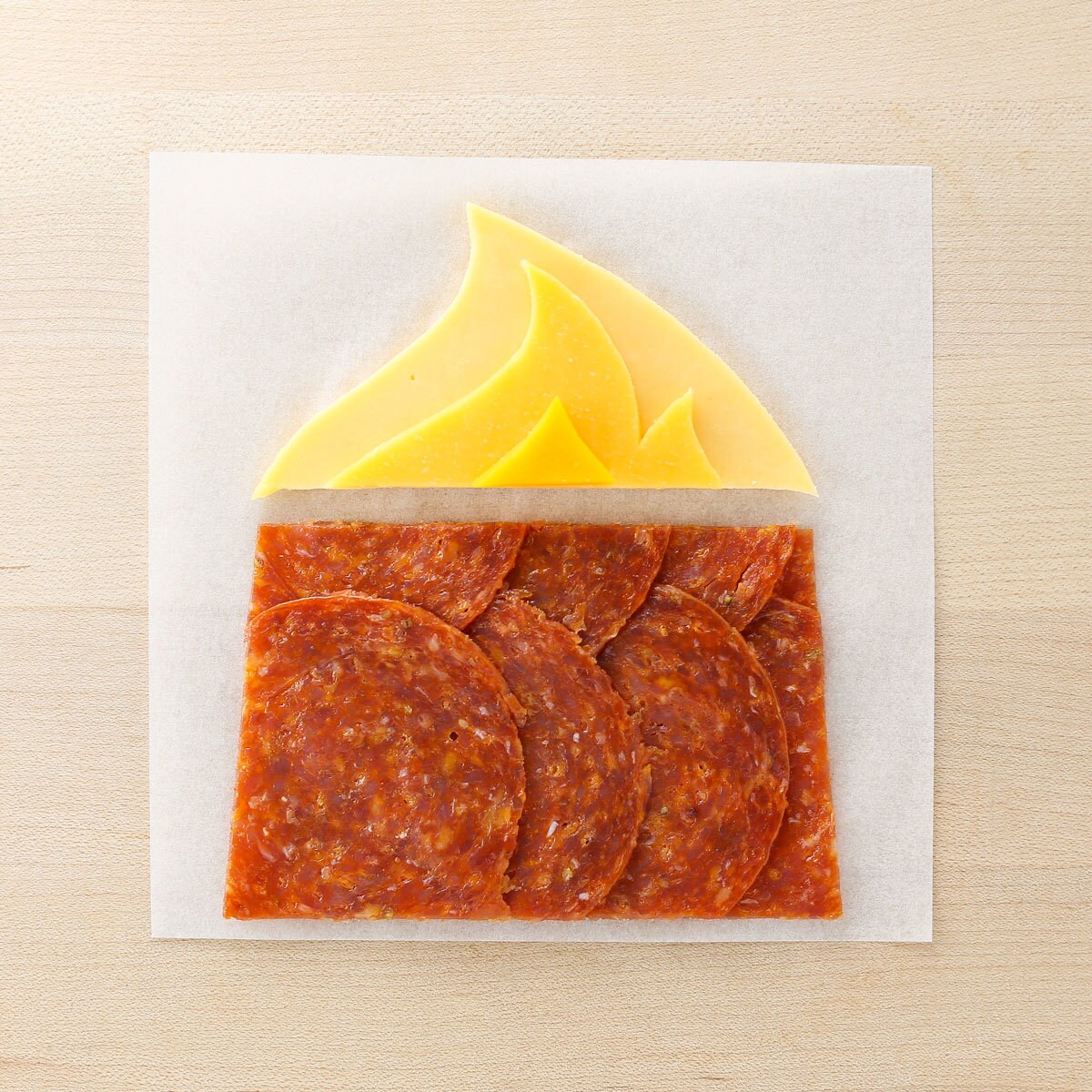 5. Create Anger's teeth and eyes with the hard white cheese.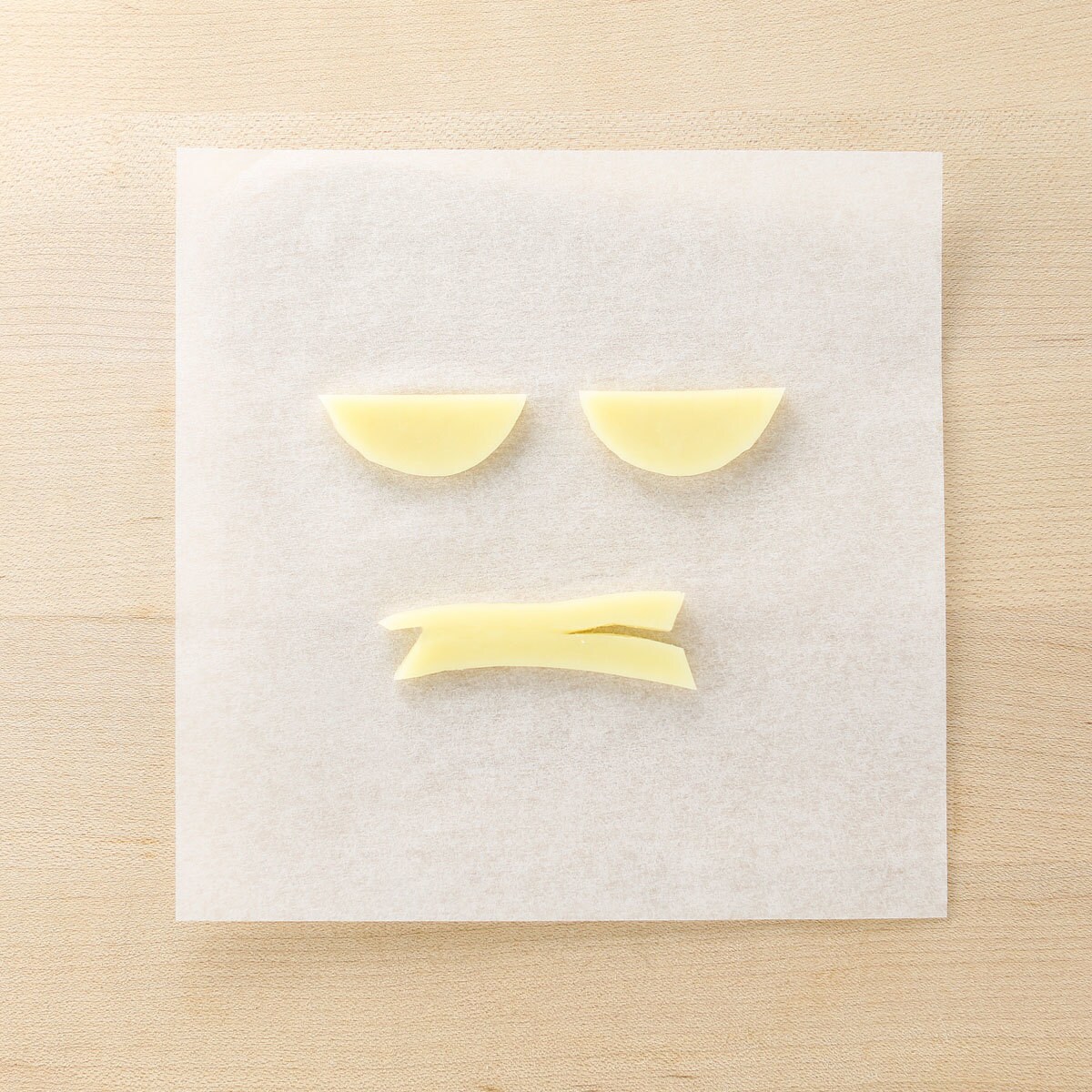 6. To create the details of Anger's eyes, cut the olive into half, then half it again.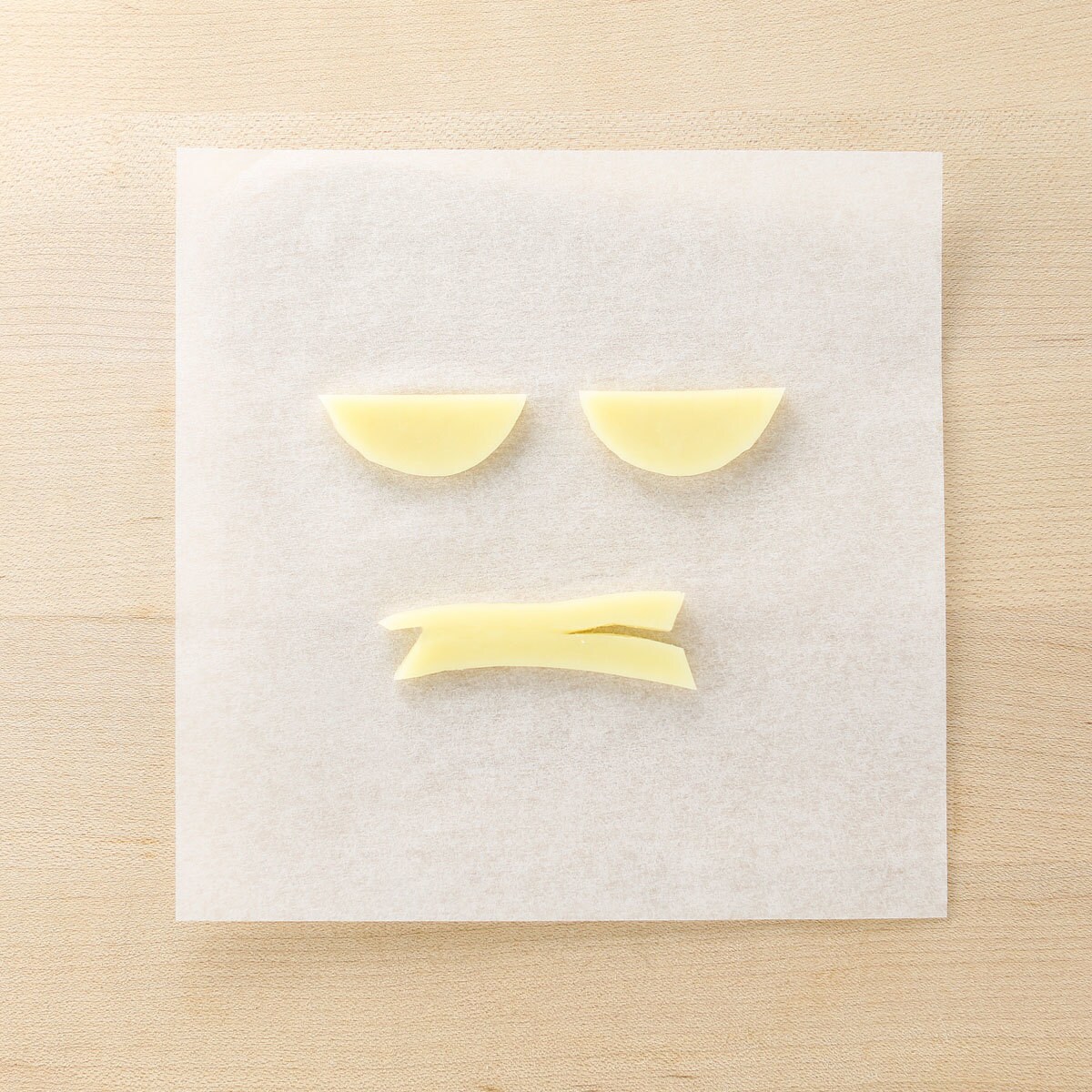 7. Pre-heat the oven. Prepare the pizza by spreading an even layer of sauce on the crust, then top with mozzarella. Bake until the crust is slightly browned and cheese is melted.
8. After removing from the oven, allow the pizza to cool, then place Anger's face and his flames on top of the pizza, followed by the details of his face. Serve immediately and enjoy!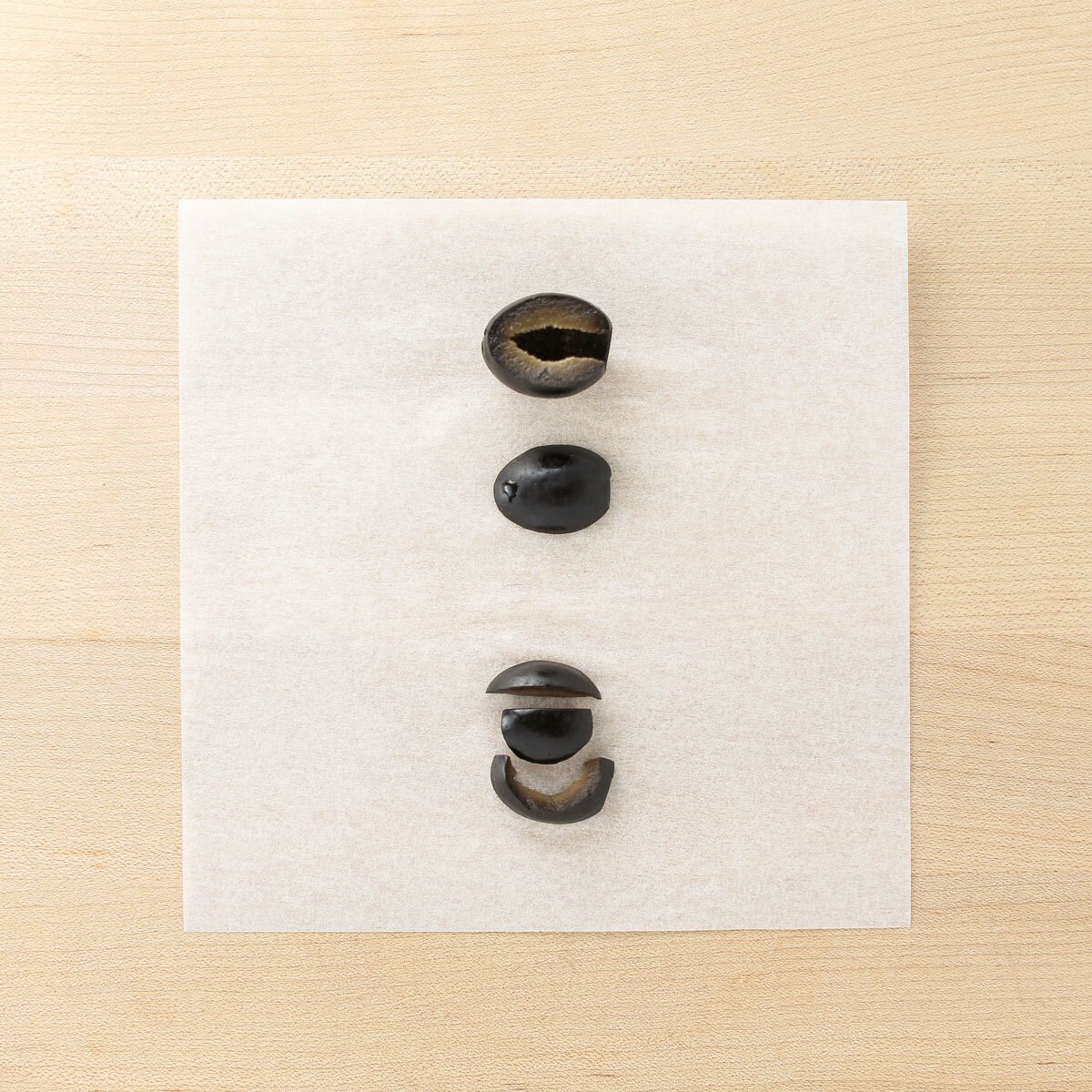 Note
All cutting with a knife and use of the oven should be done by an adult.