Like... did you know Ed Sheeran was in it?
By Oh My Disney
An epic finale like Star Wars: The Rise of Skywalker calls for epic moments both on-screen and behind the scenes – some of which we'll bet slipped your notice. From unexpected cameos to thousands of beans, here are nine things about the final instalment of the Skywalker Saga that you probably missed. Go down the list – spoilers ahead! – then go back to watch Star Wars: The Rise of Skywalker, now out on Google Play and Apple TV.
Fact #1:
JOHN WILLIAMS PLAYS OMA TRES, A KIJIMI BARTENDER
The legendary John Williams, who has scored every chapter in the Skywalker Saga since Star Wars: A New Hope, returns to score Star Wars: The Rise of Skywalker – and also makes a cameo appearance! You can spot him right before Rey, Finn and Poe enter Babu Frik's shop. "Oma Tres" is an anagram for "Maestro", and what a maestro Williams is indeed.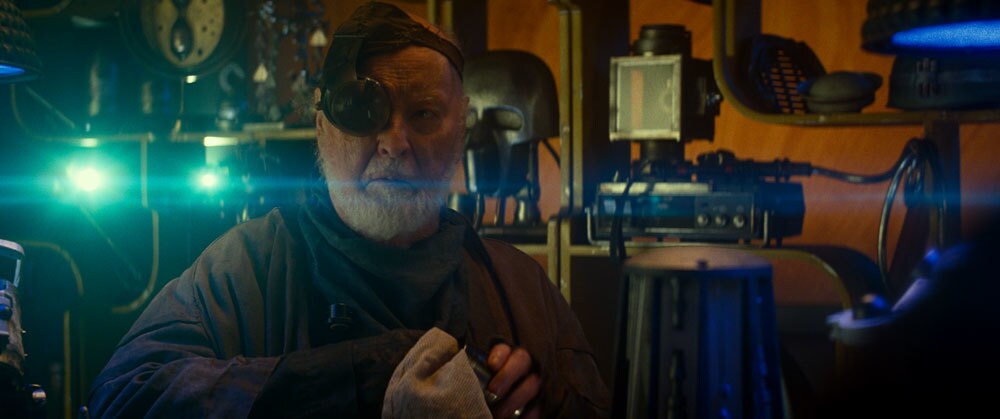 Fact #2:
THE GHOST FROM STAR WARS REBELS APPEARS IN THE FINAL BATTLE SCENE
One word: CROSSOVER. Over 14,000 – 14,448 to be exact – ships joined the Resistance in that epic finale over the skies of Exegol and the Ghost from Star Wars Rebels was among them!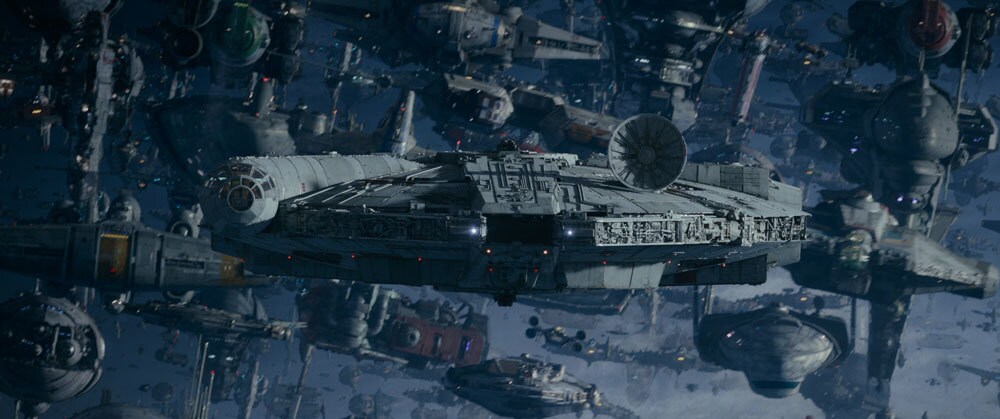 Fact #3:
WEDGE ANTILLES JOINED THE BATTLE TOO!
Looks like Luke Skywalker's old flying buddy Wedge Antilles, played by Denis Lawson, is still up to his good ol' rebel ways. We straight up cheered when he appeared.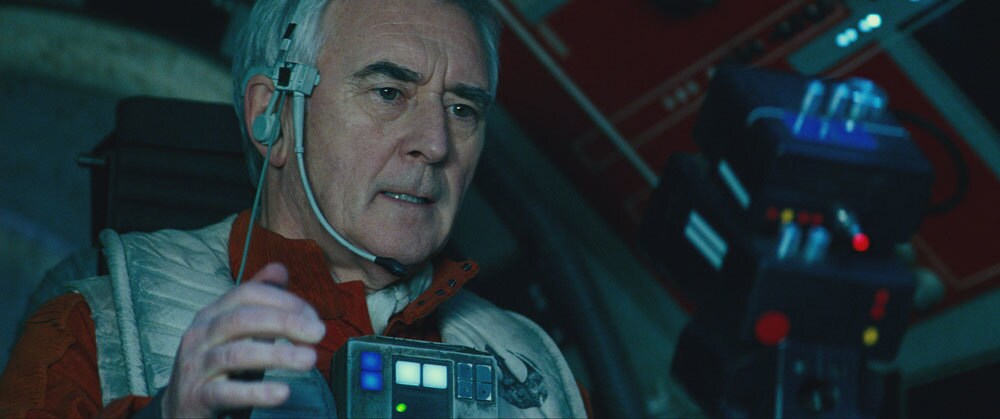 Fact #4:
"DID YOU HEAR THAT?"
C-3PO's last line in Star Wars: The Rise of Skywalker – "Did you hear that?" – is the very same as his first line in Star Wars: A New Hope, and in fact, the very first spoken line of dialog in the 1977 film.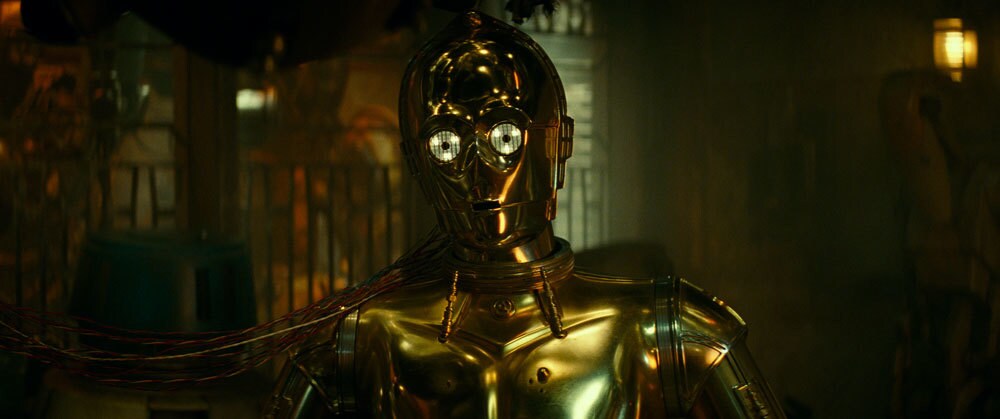 Fact #5:
D-O WAS VOICED BY JJ. ABRAMS
That's right, that little droid that keeps following BB-8 around. But honestly, who wouldn't follow BB-8 around?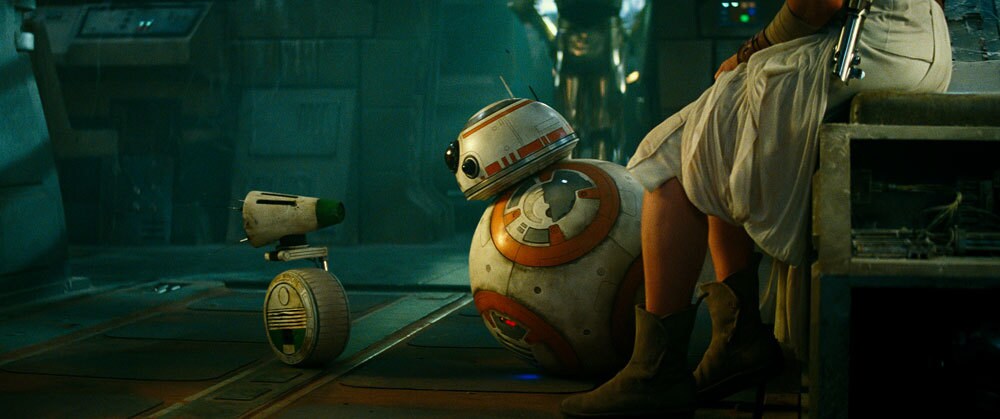 Fact #6:
THERE WERE LITERALLY TONS OF BEANS IN STAR WARS: THE RISE OF SKYWALKER
Thirty tons of black beans to be exact. The beans were used in the sinking sand scene with Rey, Finn, Poe, Chewie, C-3PO and R2-D2 in Pasaana. The next time you watch Star Wars: The Rise of Skywalker, you won't be able to unsee the beans.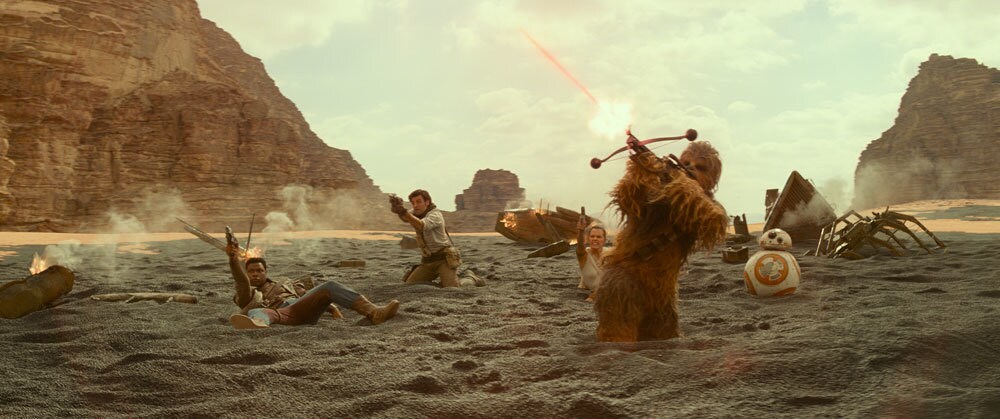 Fact #7:
DOESN'T REY'S NEW LIGHTSABER LOOK FAMILIAR?
Rey is rarely seen without her iconic quarterstaff, so it was only natural for her lightsaber to be made of pieces from it. We'll admit that it took us a few seconds to notice this neat detail.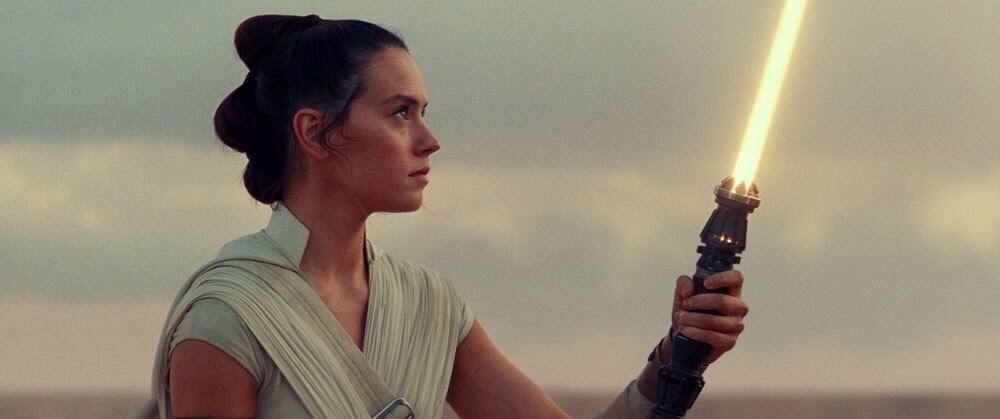 Fact #8:
ED SHEERAN IS A MEMBER OF THE RESISTANCE
There were numerous cameos in the film, among which was Ed Sheeran, who played a Didynon named Engi Golba, a member of the Resistance.
Other notable cameos include multihyphenate Lin-Manuel Miranda, actor Jeff Garlin, Radiohead producer Nigel Godrich and Star Wars: The Rise of Skywalker screenwriter Chris Terrio. Let's not forget the many STAR WARS alum who made cameos as the voices that Rey hears just before she defeats Palpatine, from Hayden Christensen's Anakin Skywalker to Freddie Prinze Jr.'s Kanan Jarrus from Star Wars Rebels.

Fact #9:
A FAMILIAR FIELD OF STARS
The star field that Rey sees as she reaches out to the Jedi of the past is the same star field seen in the first shot of Star Wars: A New Hope. Talk about coming full circle.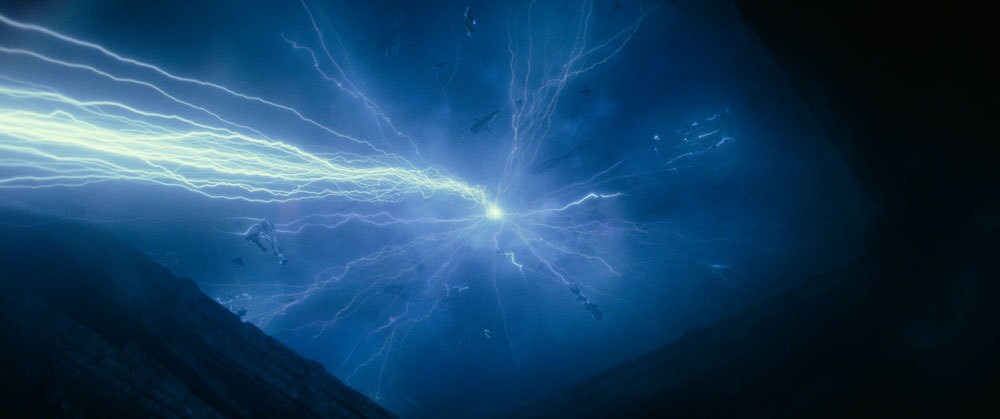 Relive the conclusion to the Skywalker Saga. Star Wars: The Rise of Skywalker is out now on digital. Watch it now on Google Play and Apple TV.