Let's celebrate the courage and kindness that the Disney Princesses inspire in us all.
By Disney Style
Disney's Ultimate Princess Celebration is a global extravaganza celebrating the courage and kindness that Disney heroines inspire around the world and in Malaysia. They've shown us that we can change our destinies and impact the world around us through acts of courage and kindness, and we think that's worth celebrating! Read on to see how you can be a part of the Ultimate Princess Celebration this year.
#1: GRANT A WISH WITH MAKE-A-WISH MALAYSIA!
For generations, Disney Princess heroines have enchanted and inspired us. They've shown us that everyone can use their unique power for good. There is power in kindness, and it is a power that can bring change. This year, we joined hands with Komic and Shopee to celebrate the hearts of gold these heroines inspire in all of us with small acts of courage and kindness in support of Make-A-Wish Malaysia. You can help grant a Make-A-Wish Malaysia child's wish by purchasing a gift for them from their wishlist on Shopee. Find out how you can be a part of it HERE.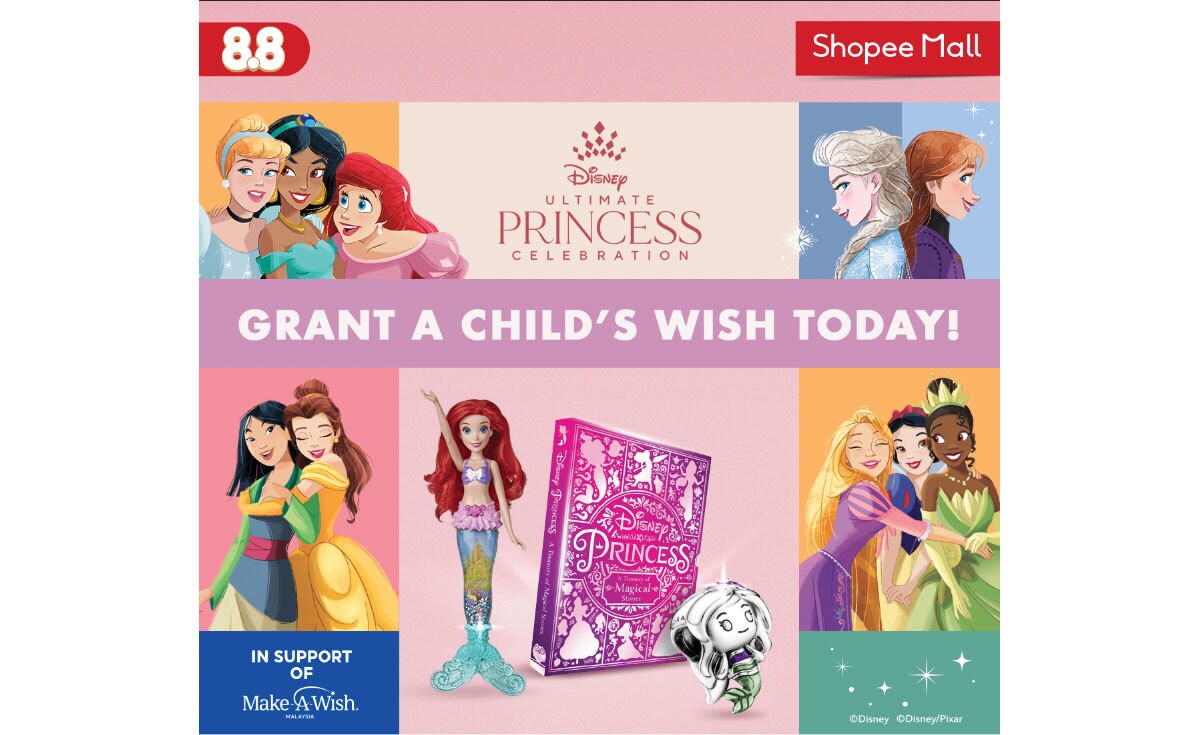 #2: DISCOVER THE DISNEY PRINCESS AND FROZEN COLLECTIONS ON SHOPEE
It's time to grow your collection! From toys and fashion to books and stationery, you won't be short of all things shining, shimmering and splendid. Shop the collections HERE.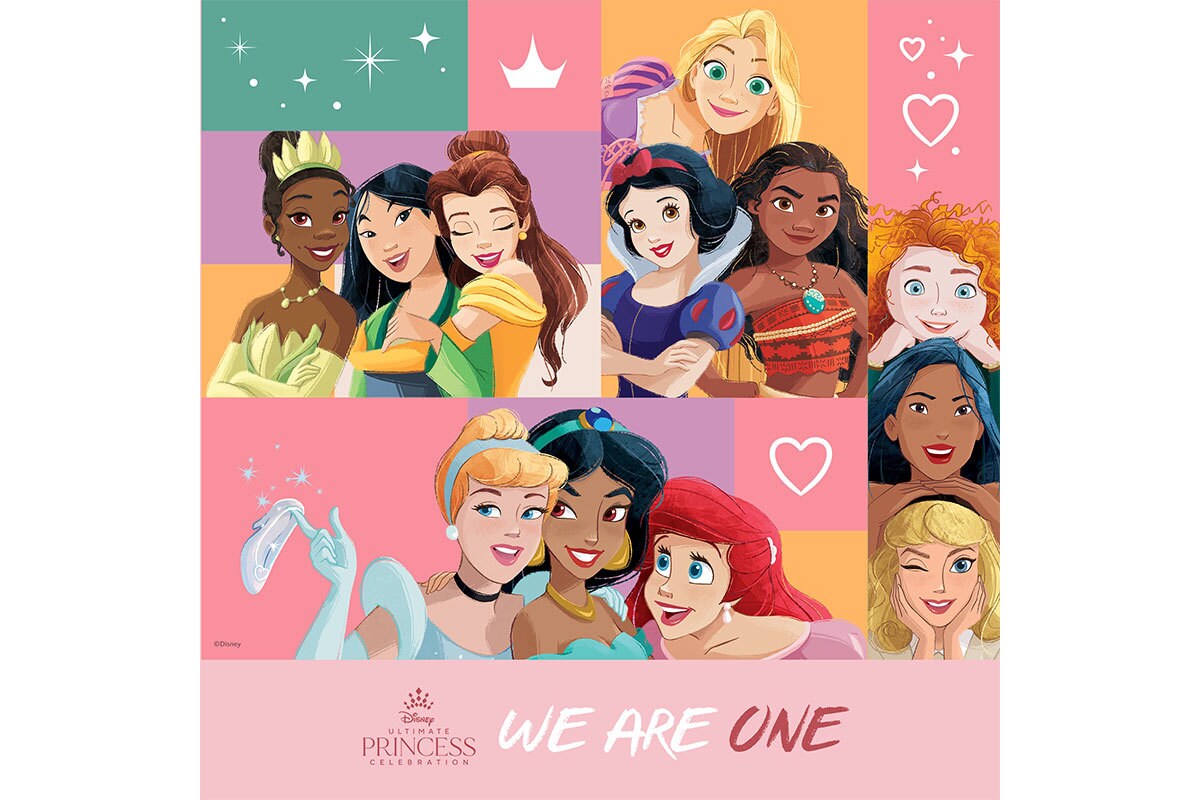 #3: GET YOUR PRINCESS GLOW WITH BEAUTYRA
Disney Princess makeup? Sign us up! The collection from Beautyra features lip tints, mascaras and a blusher palette inspired by the brave – and absolutely stylish – Disney Princess heroines Mulan, Rapunzel, Belle, Tiana, Moana and Pocahontas. Add some Disney royalty to your makeup routine HERE.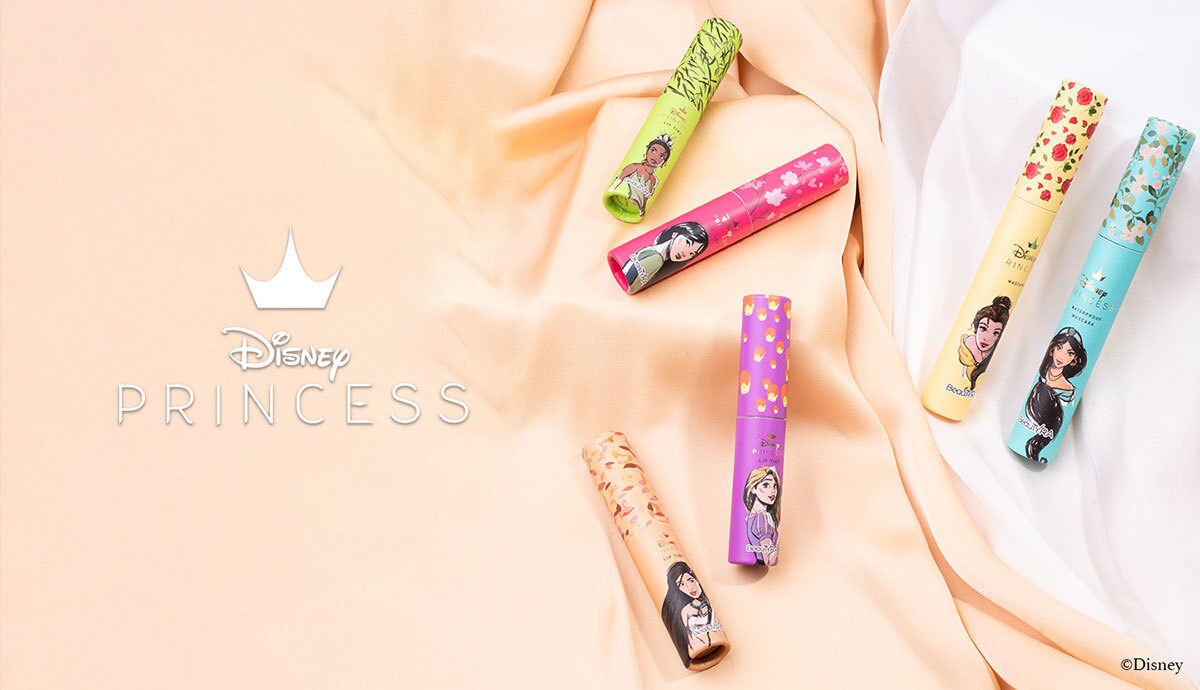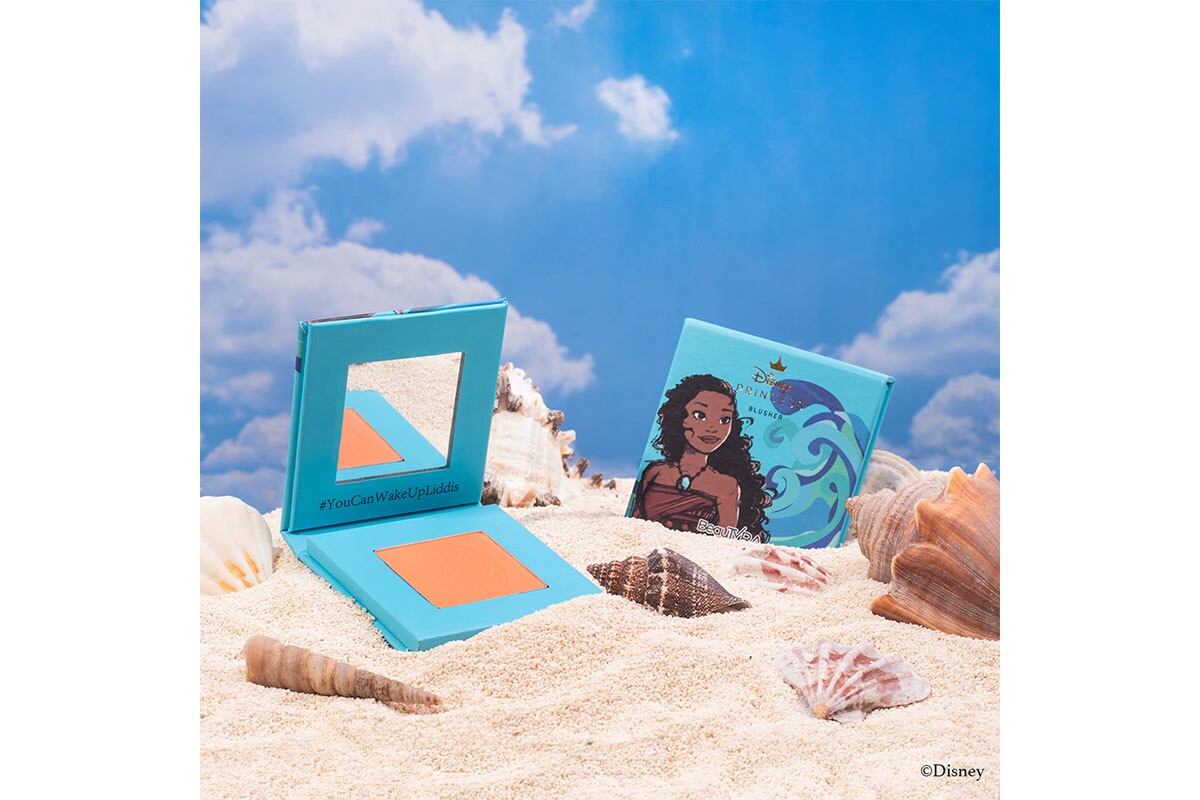 #4: BE TRANSFORMED WITH A UNIQUE BELLE-INSPIRED MASK BY APRIL 22
Be our guest! Be our guest! Be our guest and discover the Skin Energy Transforming Clay Mask inspired by Belle from Disney's Beauty and the Beast. Hydrating as it exfoliates, this clay mask leaves the skin feeling purified, smooth and refreshed. The Belle-inspired pouch that it comes in adds a luxurious touch. Shop the mask online HERE.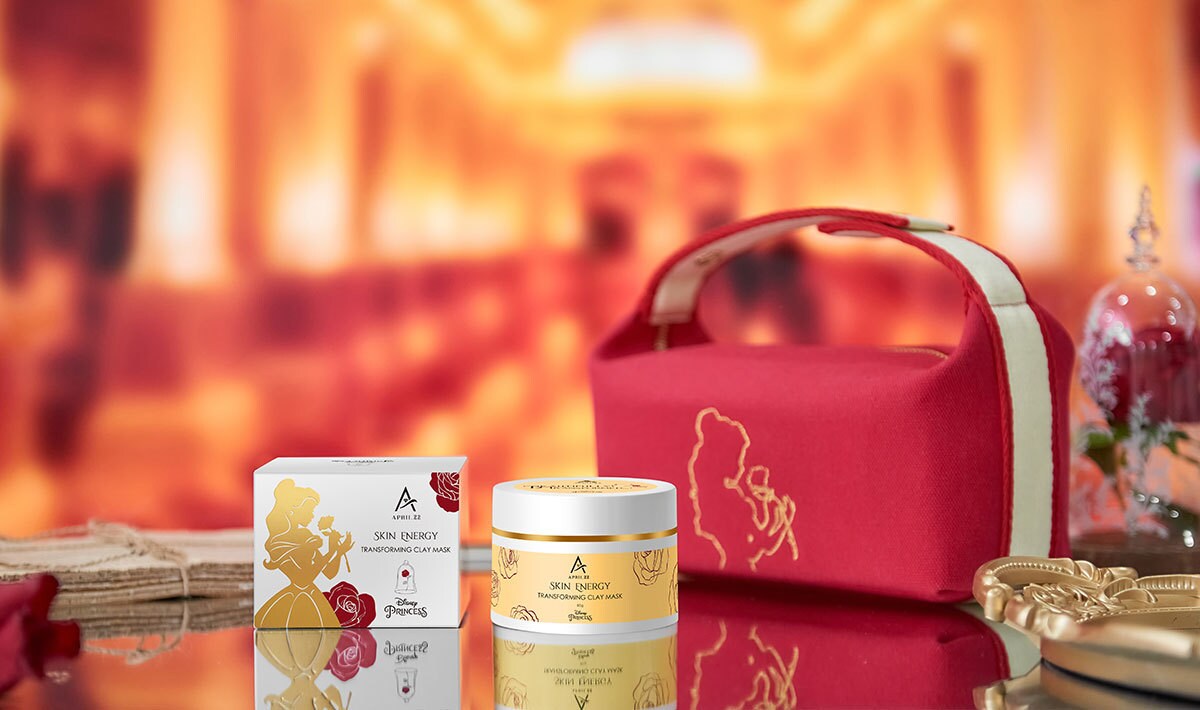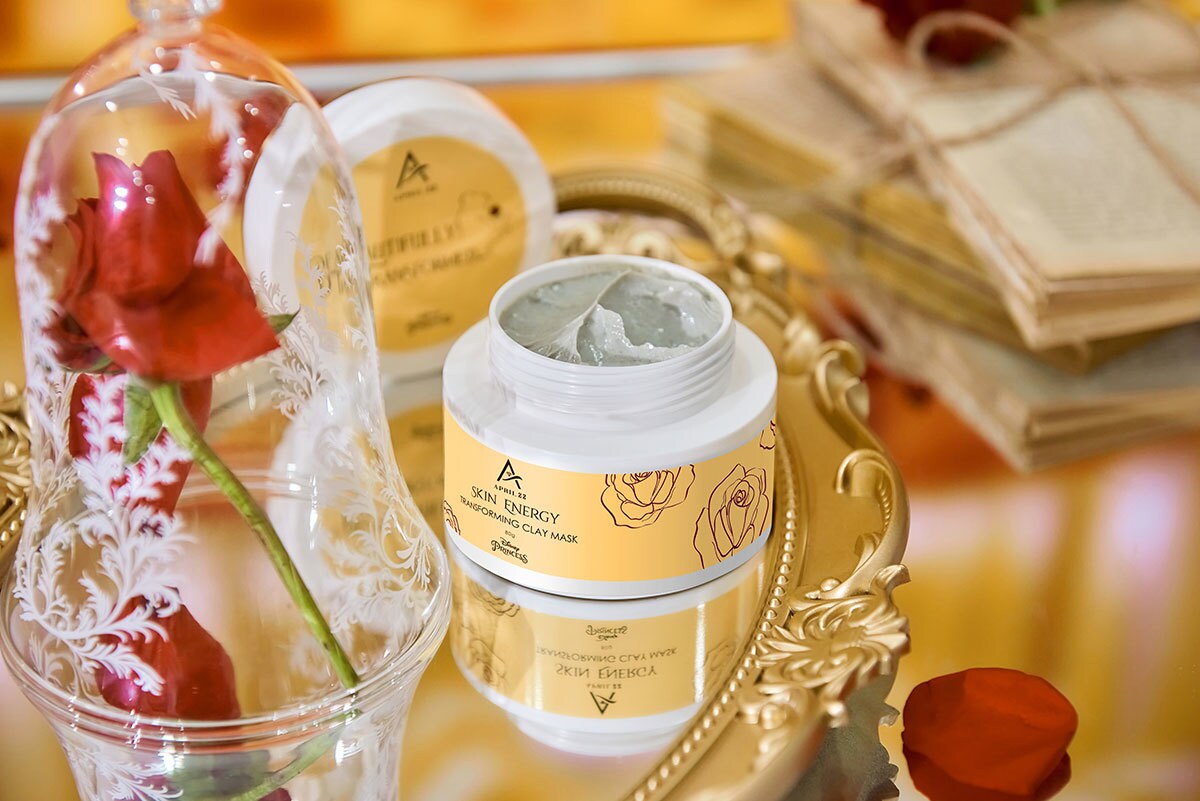 #5: TAKE MAGIC WITH YOU WITH THE CINDERELLA COLLECTION FROM LOUCASE
Bibbidi-bobbidi-boo! Inspired by Disney's Cinderella, the beautiful collection from Loucase features phone cases and accessories that just makes our heart sing and swoon. Is this…love? Shop the collection HERE.